©2022 www.bushidokids.com
Student Handbook
Contains 68 pages of step by step moves of kata, history, belt requirements & kobudo All previous editions sold out! $29.99
SPARRING GEAR (optional for dragons, required for senior kids, teens and adults blue/blk belt and up)
See sparring package deal below...
Headgear with
Faceshield
faceshield mandatory for kids/teens
blue/blk belt & up
$114.99


Sparring Hand Pads
available in 8 colours
$54.99

Sparring Foot Pads
available in 8 colours $54.99

Speak with Sensei if you wish to order additional items from the catalogues in class.
Orders will be available in class in 1-2 weeks.
No charge for shipping when picked up in class.
If you wish orders shipped directly to your home, shipping charges apply.

STUDENT HANDBOOKS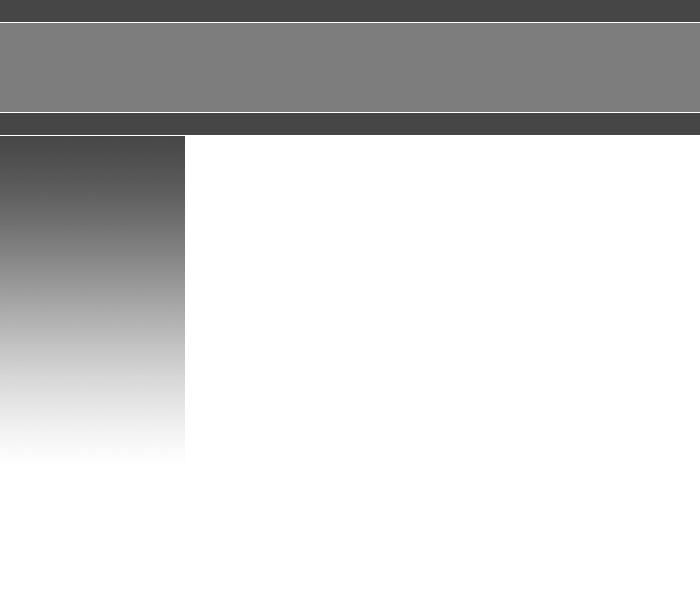 SANSHiN MARTiAL ARTS
BUSHiDO KiDS
ONLINE STORE




Sr Club Patch
required by solid orange belt $15


Dragons Club Patch
req by orange/wht belt
$15


Association Patch
required by purple & purple/wht belt
$15


Canadian Flag
required by blue & blue/wht belt $6

Small Dragon Patch
(optional) sew on $6




CRESTS (may be ordered at any time but required at specified belt colours)

UNIFORMS

BELT DISPLAYS

Cylinder Belt Display
Plexi-glass keeps belts dust free!
see sample in dojo

Headgear
WITHOUT faceshield
ONLY adults may choose not to wear
face shield $54.99

Mesh Sparring
Gear Bags
breathable for sparring gear. Choose drawstring style or bag with handles
see more bags below
Dragons Foam Chucks
Senior Chain Chucks
see cases below



Bo Staff
Hardwood or
Graphite
see cases below



Escrima Set
includes 2 escrima
and carry case
$39.99


Escrima/Kali Stick
rattan
$21.99 each
see cases be

Mouth Guard
and/or Case
Boil in water to form fit to teeth - youth and adult sizes


KOBUDO


Open Cylinder
Belt Display
10 level or 6 level
see sample in dojo
Belt Display
Tied Rank
open display hangs on wall $59.99

| | | |
| --- | --- | --- |
| 0000 | Under 3'6" | |
| 000 | 3'6" - 4' | |
| 00 | 4' - 4'4" | |
| 0 | 4'4" - 4'6" | |
| 1 | 4'7" - 4'9" | |
| 2 | 4'9" - 5'2" | Under 135 lbs |
| 3 | 5'2" - 5'6" | Under 160 lbs |
| 4 | 5'6" - 5'10" | Under 190 lbs |
| 5 | 5'10" - 6'1" | Under 210 lbs |
| 6 | 6'1" - 6'5" | Under 250 lbs |
Oki Gi Sizing Chart

Clear Face Shield
for headgear
$54.99

Sparring Package
$199.99
includes headgear with faceshield, hand pads & foot pads




Sai (shown)
or Kama
or Tonfa



Medicine Ball
Great for exercise
and fun!
Teen/Adult Full Gloves
Great for bag work
in class & at home
$64.99



Bo Case Softshell
Holds 1 or 2 bo
cloth liner & shoulder strap $39.99
Bo Case Hardshell
Holds 1 or 2 bo
cloth liner & shoulder strap $59.99
Chucks Case
Holds 1 pr
zips closed & cloth lined $19.99

Escrima Case
Holds 1 pr
zips closed & cloth lined $27.99
Gift Certificates
Can use for any club membership or merchandise in dojo
or our online store!
GIFTS


Kama Case
Holds 1 pr with divider so don't touch each other, zips closed & cloth lined $39.99
Kobudo Case
zips closed & cloth lined with divider$39.99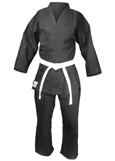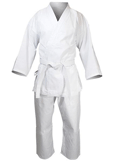 CLUB T-SHIRTS and HOODIES:


Custom orders for New Limited Ed 15th Anniversary Design

CUSTOM ORDERS HAVE ARRIVED
(deadline to order for spring has passed, anniversary orders may be placed
again in the fall)

See all instock designs below:


Club T-Shirt
Black Shirt with Club CREST
22.99





Youth & Adult Sizes
Bag Gloves
Great for bag and pad work in class or at home $39.99
Orders can be placed below and then picked up at the dojo
You will be notified when it is ready for pick up



Re-Breakable Board Fun to practice over and over. Choose level from beginner to advanced or full set!


Hand Wraps
Great for bag work
and board breaking
$9.99
Karate Stuffie
Key Chain, choose from 12 animals
with gi and black belt. Made in Germany $12.99


Punching Bags
Choose:
Wavemaster or
Speed Ball on
Stand
Great for home training

Club T-shirt
Red with Kids and Dragon Design
22.99
Karate Frames
for 4x6 photo
resin or gi material
$17.99





Sparring Gear
Mini replicas of full gear made with same material!
Use as a decoration or put on G-I-Joes and Barbies!

Karate Belt Keychain
Choose your colour!
$4.99




Kids Bag Gloves
recommended for
bag work, choose
colour in the dojo
$39.99
Dragon here

Mini Boxing Gloves
ornament for knapsack or car
$9.99

Contact Sensei
to order

Youth & Adult Sizes
Sparring Handpads
Required by blue/blk belt. For sparring and bag work $54.99

Desktop Punching BOB Suction cup to your desk or table for great punching fun!
$34.99

Wood Wall Belt Displays
metal/wood holds 10 belts, black wood holds 12 belts


CLUB T-SHIRTS and HOODIES IN STOCK:



PULLOVER Hoodie with Red Dragon Design ON SALE
only 1 left!

Club T-shirt
Black with
Red Dragon Design
22.99
T-Shirt
Adult sizes
only
Sport Grey 22.99

PULLOVER Hoodie with white crest design ON SALE
only 1 left!




SOLD
SOLD


SOLD OUT
SOLD OUT